Approach
TAILORED
Our personalized approach guarantees you the best support services available. We work hard to customize our products and services so that they best meet the needs of your unique situation.
CONVENIENT
In addition to our drop-off services, we will come on-site when needed. Not only does this eliminate the need for clients to transport equipment, we also find that clients are more comfortable working through problems in a familiar environment.
COMPETITIVE
We take the guesswork out of pricing and will do everything we can to get you the most value for your technology investment.
RESPONSIVE
We are client-focused and take pride in our accessibility. We are available during normal business hours, as well in the evenings and weekends when many users are in need of support on their personal systems.
APPROACHABLE
We take the time to explain technical problems and possible solutions in easy-to-understand, non technical language. We strive to demystify the rapidly changing technology environment and help our clients better understand their technology options.
RELIABLE
We stand behind our work and will do what it takes to satisfy our clients.
Services
TECHNICAL SERVICES
PC-AfterHours offers a variety of technical support services for Windows based computers and networks.
Computer maintenance and repair
Software and hardware installs / upgrades
Virus protection and repair
Managed Services
System recovery
Data Recovery
Network Support
SALES
PC-AfterHours works directly with computer manufacturers to custom build computers and acquire hardware and software components for sale to our clients.
Personal computers and accessories
Business workstations
Network equipment
Home and business software
CONSULTING
Through one-on-one consultation, PC-AfterHours helps its clients identify and prioritize their computing needs and develop practical strategies to meet those needs.
Individual computing packages
Technology Plans
Cost reduction strategies
Equipment selection and acquisition
Partners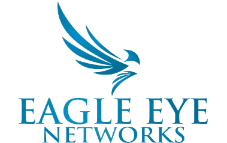 testimonials
COMMUNITY SHARES MINNESOTA
As a small nonprofit we don't have IT people on staff but with PC-AfterHours, it feels like we do!!! PC-AfterHours technicians are always professional, responsive, trustworthy and knowledgeable. We have used their services for more than ten years! They have provided unmatched customer service and we have peace of mind knowing that PC-AfterHours has our back!! COMMUNITY SHARES MINNESOTA
JULIE JOHNSON SPECTRUM HIGH SCHOOL
We have worked with PC-AfterHours for several years and are very happy with the service and support they have provided. Their expertise and professionalism was immediately apparent when we first came on board as a customer. Our school has experienced rapid growth and PC-AfterHours has continued to provide high quality, affordable solutions to a growing network. Nolan has been an invaluable support; solving even the most difficult technical problems. I highly recommend PC-AfterHours.
SERVE MINNESOTA
The PC-AfterHours' team is awesome to work with; prompt, reliable and always going the extra mile to help in every way!
MATT CINA PREMISE
The PC-AfterHours team are an integral partner. They are responsive and work quickly, both onsite and remotely, to resolve our issues. They understand that downtime is costly and unproductive. The PC-AfterHours' team continues to surprise us with the breadth of their IT knowledge, we haven't been able to stump them yet!
MARK WEBER PRESIDENT BCT HEARTLAND
BCT Heartland has been using PC-AfterHours for over a year. They are very professional and have been there for us every time we have needed them. They have worked with us to streamline our online backups as well as procured and implemented new servers, workstations and networking devices. The team at PC-AfterHours has helped us trouble shoot workstation issues and helped us manage our overall network and domains. They are very prompt at getting back to us and does a great job helping us complete tasks. I highly recommend this company for your external IT needs.
Contact
Our Address
2801 - 21st Avenue South, Suite 145, Minneapolis, MN 55407
Email Us
info@pcafterhours.net